Theorem Massage Services .
Massage treatment is a wonderful way to relax tight muscles, ease circulation and improve joint mobility, but it can also provide the caring, non-intrusive touch that soothes a busy mind, calms the nervous system and helps to reduce stress levels.
Book now for your wellbeing, relaxing and spiritual massage at Theorem Health contact us on 01789 400999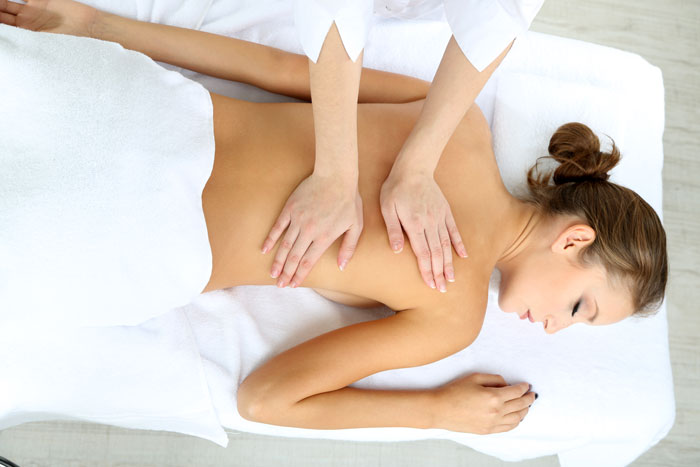 Just some conditions we treat:
'Deep Tissue Massage' is about the manipulation and rehabilitation to the soft tissues of the body; tendons, ligaments and muscles. Some of the techniques used are;
Myofascial Release
Myofascial is the tough tissue structure which surrounds all your muscles. When this is damaged or traumatised it can become tight and restrictive.
Deep Tissue Massage
using effleurage, petrissage, compressions friction techniques
Trigger Point Therapy
Deep palpation on a specific 'trigger' or 'knot' to relax the area.
Frictions
Direct pressure over the soft tissue trauma area to manipulate the fibres. It is very useful for breaking down scar tissue and softening adhesion.
Soft Tissue Release
An advanced technique where stretching & friction is used to a specific area rather than the whole muscle.
Kinesio/K-Taping
Improves muscle function, reduces pain & supports joints. K-Taping Prolongs & supports sports massage therapy, providing treatment when you've left the clinic!
Swedish Massage
Swedish Massage is a specific massage technique that is designed specifically to increase the oxygen flow in the blood and release toxins from the muscles. It's ideal after sporting activities or simply as a means of relaxation as it is recommended to reduce stress both physical and emotional.
Whether you are highly competitive in sports or do very little exercise, massage can help in many ways. The main benefits of massage are to release muscular tension, break down scar tissue, increase blood flow and improve flexibility. Psychologically it can help in relaxation and pain reduction.
If you are having physiotherapy, massage is a great way of supporting this treatment as it helps loosen the muscles and speed up the recovery process.
It will also improve the performance of your body and help in prevention of injury.